Program Personnel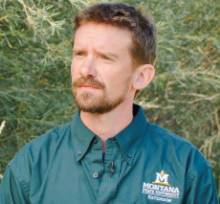 W. Adam Sigler, MS
Water Quality Associate Specialist
2 Marsh Labs
Bozeman, MT 59717
(406) 994-7381
asigler@montana.edu
Adam Sigler is the Extension Water Quality Associate Specialist in the Land Resources and Environmental Sciences Department (LRES) at MSU Bozeman. He has an MS in LRES from MSU (2008) and a BS in Watershed Science from Utah State University (2001). He began a PhD program in LRES in 2012 with Dr. Stephanie Ewing working on water and nitrogen dynamics in a dryland agricultural system in the Judith River Watershed of central MT. Adam has been conducting water quality research, education, and outreach with MSU Extension since 2005. He works with watershed groups and tribes around Montana to build water quality monitoring capacity, conducts educational programming for private well and septic owners in Montana and is the chair of the Water Committee for the Montana Watershed Coordination Council. Adam has taught a junior level classroom based water quality course and a graduate level online water quality course at MSU. He has served as the Montana coordinator for the National Institute of Food and Agriculture (NIFA) National Water Program and has collaborated with the National Park Service's Greater Yellowstone Inventory and Monitoring team on water quality monitoring.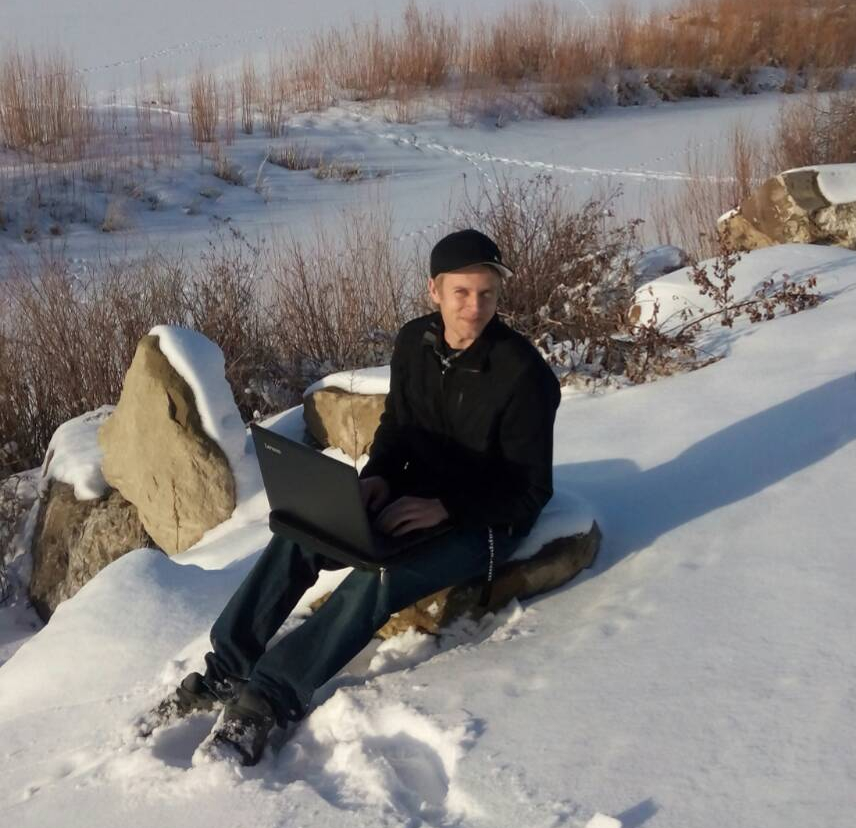 Kyle Johnson
Freelance Web Developer
Kyle is a freelance web developer who has been working with MSUEWQ since Fall 2014. He is originally from Billings, MT and graduated from MSU with a bachelor's degree in Computer Science in Fall 2017. His work has focused on web development and the creation of web interfaces for the storage and visualization of water data collected by volunteer monitoring programs.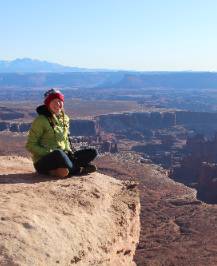 Rachel Phipps
Student Employee
Environmental Science
Rachel Phipps is a senior undergraduate student working towards a bachelor's degree in Geospatial and Environmental Analysis with an interest in water resources. Rachel hails from Bellingham, Washington, and enjoys skiing, hiking, and kayaking. She started working as a student technician at MSUEWQ in Spring 2017, and her duties include administering the Well Educated program and the spatial analysis of water quality data.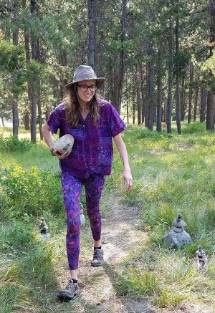 Gretchen Williams
Gretchen Williams is a junior in the Geology program at MSU with an interest in hydrology/water resources. She has a passion for keeping our water clean. Originally from Virginia, she enjoys hiking, camping, collecting rocks, and growing plants. Gretchen started working at MSU Extension Water Quality in September 2017, and she has been working with administering the Well Educated program.
Past Personnel

Jim Bauder, PhD
Former Water Quality Specialist
Jim Bauder is an affiliate of the MSU Extension Water Quality Program. He was formerly a Soil and Water Quality Specialist and Adjunct Professor with the Land Resources and Environmental Sciences Department at MSU-Bozeman. Jim graduated from Utah State University with a Ph.D. in irrigation-drainage science. For the past two decades, Jim has dedicated his work to irrigation management in semi-arid soil regions of Montana and has become a well known specialist on saline-sodic soil and water management and options for the on-the-land management of coal bed methane product water. Jim also designed and taught soil and water quality online graduate courses for the MSU Masters of Science in Science Education program. He is a fellow of ASA, SSSA, and SWCS.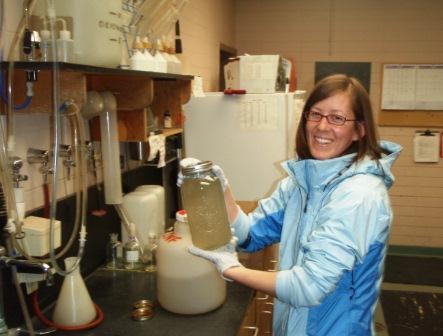 Katie Kaylor, MS
Former Research Associate
Katie received her bachelor's degree at the University of Illinois at Urbana-Champaign in Advertising and her master's degree from Montana State University in the Land Resources and Environmental Sciences department. Her master's project focused on use of molecular microbiological methods to quantify human wastewater influence on groundwater. Her primary roles with the MSUEWQ program were administering the Well Educated program, assisting in water quality monitoring, volunteer monitoring and watershed support, NIFA Regional Water Program initiatives and Tribal College Water Quality Education initiatives.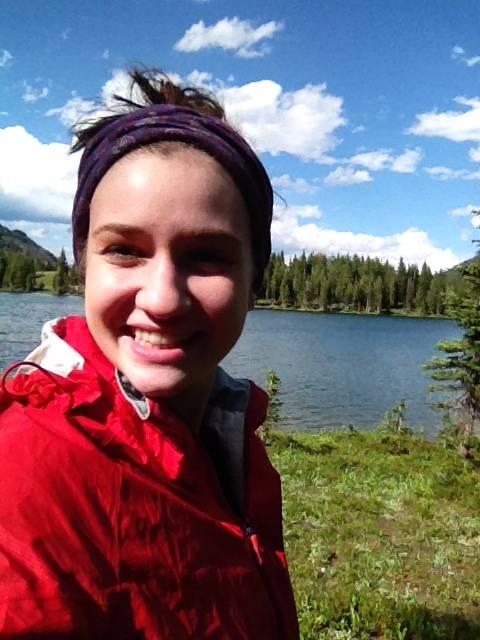 Alyson Morris, BS
Former Research Associate
Alyson Morris is a Washington State native and Western Washington University alumna with a bachelors degree in environmental science. She is an outdoor enthusiast who enjoys climbing, biking, skiing, fishing, and most things outdoors. Alyson served as a Big Sky Watershed Corps member in 2016 with the Center for Large Landscape Conservation in Bozeman. Towards the end of her service she became involved with MSUEWQ and took on the position of research associate in December 2016. Her primary roles at the office included administering the Well Educated program, assisting in water quality monitoring, volunteer monitoring and watershed support.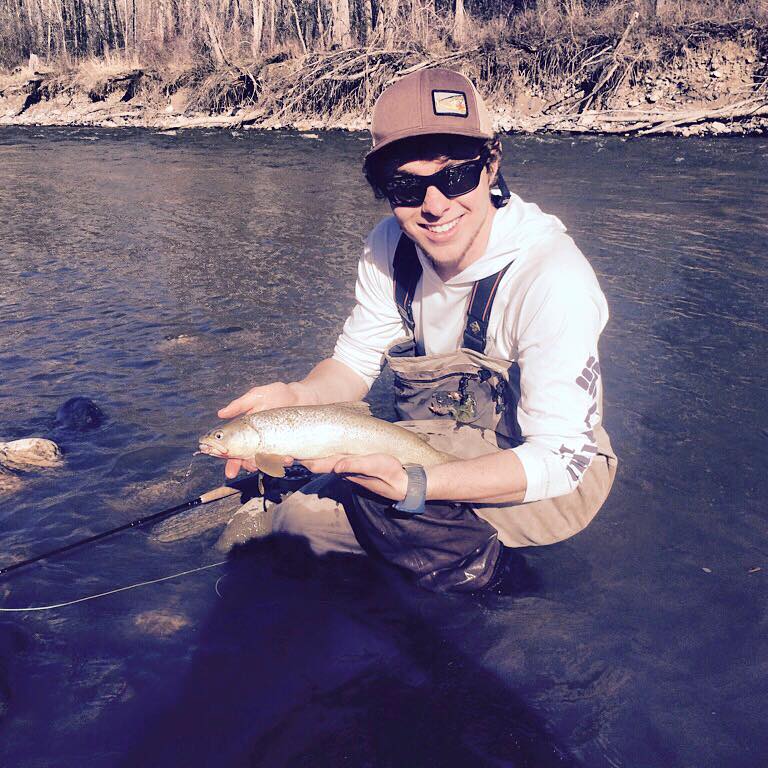 Chance Ronemus
Former Student Employee
Geographic Information Science
Chance Ronemus is working on a bachelor's degree at MSU studying geology, water resources, and GIS. Ronemus interacts with Montana's watersheds on a regular basis, from their frozen origins to their thriving rivers. He assisted MSUEWQ in visualizing and understanding watershed data through the use of geographic information systems and spatial analysis.